The start to a life-long
love for Learning and Life
Established since 1980, Lighthouse learning Centres are fun, energetic and loving daycare centres for children aged between 0 to 5. We are run by parents, for parents and We pride ourselves for providing a strong focus on education, well-being, happiness and the holistic development of our children.
Our dedicated, loving teaching teams work tirelessly to provide an exceptional programme for girls and boys in our superbly spacious centres, and well resourced centres. We have one of the highest teacher to children ratios in the industry and this allows our children to get the special, individual attention they need and deserve.
Lighthouse Learning Centres are part of Lighthouse Learning group, one of the largest and most beloved early childhood services in New Zealand. We pride ourselves on being New Zealand Owned, Privately run and dedicated to the well-being of our Children. Both our Howick centre and Our Albany centre are our showcase centres to show what good centres should be, and how happy children can be in the right environment.
We welcome you to come find out more about us or book a tour with us to feel the difference for yourself today.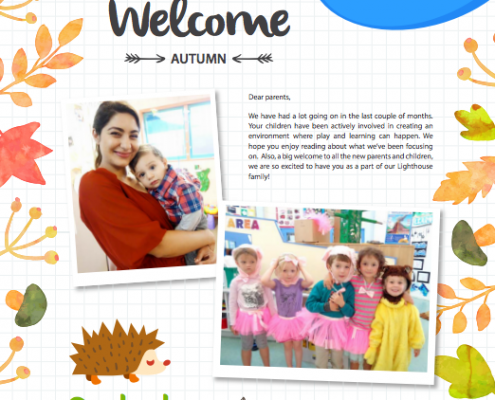 Dear parents, We have had a lot going on in the last couple…
We've had a blast of a time with all the wonderful activities and…
We are so proud of our Lighthouse children who are featured in…
WOW! Children's Day 2016 was our third Children's Day…
It's here again, our favourite time of year! Lighthouse…
We have been very excited to introduce everyone to our new Lighthouse…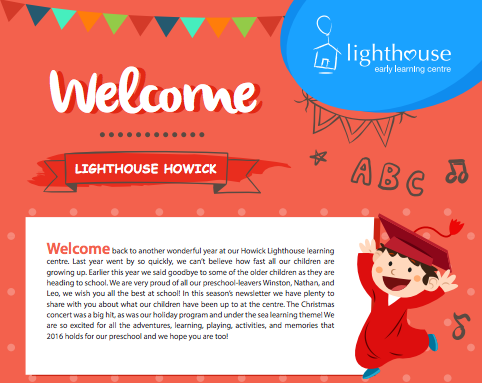 Welcome back to another wonderful year at our Howick Lighthouse…
We are very excited to introduce those looking for quality childcare…
On Thursday 11th of February, our Lighthouse little ones were…